Why take professional headshots?
Everyone likes to put a face to the name.
A business headshot adds a personal touch that can get you noticed and will help people remember you.
You Know What They Say: Lighting Is Everything

The quality of the lighting on the subject is the most important technical aspect of any photograph. Cameras, lenses, and everything else are completely irrelevant unless you have the right light to make a good photo.

No amount of Photoshop or plug-in software filters can replicate good light. No amount of special effects can change the lighting if it wasn't there to begin with. That means your photographer really has to know what he or she is doing. This is how it should be done, and this is how Jacqueline Marie Photography does it.
Lighting Basics
To be a bit more specific, photography is all about capturing the light. And when photographing people, there is potentially a lot of control over when and where the image is taken. Your photographer can manipulate the environment and find the best possible light for your subjects.
But the photographer must know how to do it.
I use a very soft lighting source to the left or the right of the subject with a reflector below the subject to fill in shadows on the face. Makes sense, right? But there's more.
Lighting Can Be Used to Enhance Features
I always tailor the lighting to fit the individual. For example, if a person has really dark hair it's best to add a light reflector or a hair light. And this has to be done just right. Or, suppose the subject has a very narrow face. I adjust the lighting to make it more open, and I do just the opposite if the face is fuller and the subject wants to look thinner.
There are many tricks of the lighting trade that enhance what is already there. The most important thing is to keep the lighting simple so that I can capture the unique look and personality of the person being photographed.
I also like to have a consistent look among all the head shots, so that if I am shooting multiple days at the same location the photographs will have the same look and feel.
Unique Concerns When Shooting in the Great Outdoors
When photographing outdoors I follow the same lighting philosophy that I use indoors, except I use a battery-powered soft light to fill in the shadows or to create a main light. I also use reflectors and completely natural light for certain looks.
It's a common misconception that bright sunlight is great for portraits. Let it be said that there are many creative ways to use harsh natural sunlight to make great headshots. However, when the sun is at its highest, it casts very unforgiving shadows – not to mention that the subjects tend to squint a lot.
So, the time of day is the most important element when shooting outdoors, especially for headshots. It is best to photograph in the early morning an hour before the sun is ready to rise, or late in the afternoon an hour after the sun is ready to set. The exception to this is if we are shooting in a very shaded area.
Outdoor shots are very popular right now, especially when the surroundings relate to the business. For example, real estate headshots are often taken with a neighborhood or a cityscape behind the subject.
"You never get a second chance to make a first impression" Will Rogers
?
Out from behind the camera
Jackie brings 20+ years of experience as a professional portrait photographer to your company, specializing in professional headshots. "We pride ourselves in delivering creative, quality business photography. How did it all begin? She picked up her parents' 35 mm camera at the age of 13 and discovered her creative eye. "I immediately fell in love with capturing the moment, but also seeing things from a unique perspective," she says. "I suddenly realized you can create art from everyday things, just by being aware of light and shape. And you can tell an entire story with one image." And so, the artist was born.
Then came honing the craft, which is just as essential. Jackie was trained in lighting and portraiture, as well as photographic editing software, and she earned a degree in Photography from the Southeast Center for Photographic Studies.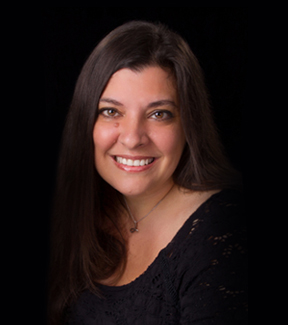 Customization. Flexibility. Customer Service.
We applaud your high expectations. We aim to exceed them.
Jacqueline Marie Photography
Specializing in corporate and business headshots, and serving the Weston, FL Community
Jacqueline Marie Photography is licensed and insured and maintains a membership
with the Professional Photographers Association.