Why take professional headshots?
Everyone likes to put a face to the name. A business headshot adds a personal touch that can get you noticed and will help people remember you.
How Does a Subject Prepare for a Headshot?
It's always a good idea to take extra special care of yourself for several days prior to the shoot. Avoid drinking and smoking and drink lots of water! This hydrates your skin and fills in lines and wrinkles, and it lessens the circles under your eyes, giving you a healthy glow. And, don't forget to get lots of sleep the night before.
Don't dye or cut your hair right before the photo session. This is especially important for men, as stylists tend to cut hair a bit shorter so that it reaches its proper length about two weeks later. For women, a haircut looks best after at least a week.
Newly colored hair may look too vibrant and unnatural on camera, especially red tones. We want to see you and not the dye.
Beards should be evenly trimmed, and darker beards should not be too thick. They tend to stand out a bit too much in a photo. If you're clean-shaven get a good shave right before the shoot.
If you're thinking of whitening your teeth use a natural method or have it done by a dentist. A great emergency whitening technique that sometimes whitens one or two shades is to mix toothpaste with 1 teaspoon of baking soda, 1 teaspoon of food-grade hydrogen peroxide, and ½ teaspoon of water. Do not use this method more than once a month as baking soda is abrasive and can wear away the enamel.
Women: You Can't Go Wrong with Classic
It's always best to choose a professional, business-oriented outfit. In other words, no one should be able to tell what decade it is. In addition, do not wear bold or distracting colors or patterns, or cover most of that up with a jacket or cardigan. Even stark white is a no-no. Thin stripes are okay, but a grid-like pattern, such as herringbone, may produce a strange effect in a photo.
Not Too Low, Not Too High But Just Right
Neither low-cut nor turtlenecks work well for business portraits. Cleavage is not appropriate and turtlenecks make people look like they don't have a neck. Even short sleeves and tank tops don't work as well as a long sleeve.
When it comes to jewelry, small and classic and not too flashy or shiny is the rule. Earrings should not dangle more than one inch from the earlobe. We want to notice you, and not the jewelry.
And ladies, wear as much make up as you would to go out for a lovely evening, but don't overdo it either.
Men: You Can't Go Wrong with Classic
Did I remember to say "go classic"? Pick a favorite suit that fits really well with a traditional dark color such as navy blue or gray. Your shirt and tie should match each other, as well as the suit. Preferably, the tone of the tie should be between the suit and the shirt. In other words, wear a darker suit, a lighter shirt, and a tie that is somewhere in between. And, make sure the jacket doesn't bunch up when it's buttoned, or when you sit down.
As with the women, bold distracting patterns and colors and herringbone doesn't work. And make sure the tie isn't shiny, as silk ties often are. Shine is simply too reflective.
If you're not wearing a jacket and tie, stay away from a plain white shirt. A darker color with pockets will always look better. And make sure we can't see your undershirt – you might want to wear a V-neck or no undershirt at all.
However, when the sun is at its highest, it casts very unforgiving shadows – not to mention that the subjects tend to squint a lot.
So, the time of day is the most important element when shooting outdoors, especially for headshots. It is best to photograph in the early morning an hour before the sun is ready to rise, or late in the afternoon an hour after the sun is ready to set. The exception to this is if we are shooting in a very shaded area.
Outdoor shots are very popular right now, especially when the surroundings relate to the business. For example, real estate headshots are often taken with a neighborhood or a cityscape behind the subject.
Rule of thumb: relax and have fun during your shoot.
Out from behind the camera
I've been working as a professional photographer all my adult life.
Jackie brings 20+ years of experience as a professional portrait photographer to your company, specializing in professional headshots. "We pride ourselves in delivering creative, quality business photography. How did it all begin? She picked up her parents' 35 mm camera at the age of 13 and discovered her creative eye. "I immediately fell in love with capturing the moment, but also seeing things from a unique perspective," she says. "I suddenly realized you can create art from everyday things, just by being aware of light and shape. And you can tell an entire story with one image." And so, the artist was born.
Then came honing the craft, which is just as essential. Jackie was trained in lighting and portraiture, as well as photographic editing software, and she earned a degree in Photography from the Southeast Center for Photographic Studies.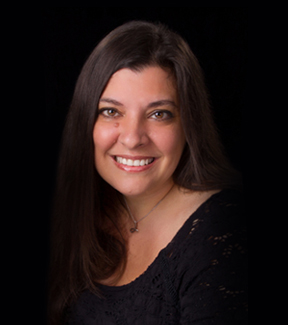 Artistry. Experience. Training.
We applaud your high expectations. We aim to exceed them.
Jacqueline Marie Photography
Specializing in corporate and business headshots, and serving the Boca Raton, FL Community
Jacqueline Marie Photography is licensed and insured and maintains a membership
with the Professional Photographers Association.